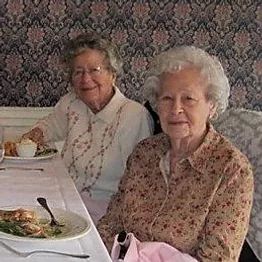 Dorothy (front), Susan Wielechowski's Aunt, and Sis(rear) were the inspiration and two of the original residents of Circle of Life.
About Circle of Life Care
Circle of Life Alzheimer's Homes is an organization whose sole focus is to uphold the dignity and respect of those afflicted with dementia. The goal is achieved by combining the contributions of all involved:
Residents

Family members, and

Caregiving staff.​
We have approached caregiving with that focus, from the time of our founding.
In 2009, Sue Wielechowski started her first residential home in New Jersey when caring for her aunt Dorothy.
Following an accidental fall which required physical therapy and rehabilitation, Dorothy was "temporarily' placed into a nursing home to oversee her recovery. Over the course of a few weeks, a temporary stay ultimately became a permanent stay.
Every week Sue would visit Dorothy for dinner and they would discuss the type of care she was receiving. Time after time Dorothy pleaded only for the independence she once had and the comfort of her own home. Thus began Sue's journey into private residential care.
Due to a lack of curated care options in southern New Jersey for those with Alzheimer's and various forms of dementia (which Dorothy herself had begun to develop in her old age), Sue turned her focus to those patients who she believed were not fairly represented in the home care community. She opened her first home in November 2009 with three residents in tow from other facilities.
Circle of Life provides assisted living residences in exquisite Northern Arizona for Alzheimer's and others confronted with dementia -- each home is limited to three to five residents that live together with their certified caregivers.​
Circle of Life specializes in the care of persons afflicted with Alzheimer's and dementia -- however, seniors facing TBI's and Parkinson's challenges are equally welcome.​
The small number of residents facilitates the one-on-one care and attention each senior deserves.
Scheduling is flexible: so we can fulfill each resident's desires and needs.​
Visiting hours are open: you are more than welcome to spend time as you wish.
Circle of Life's Person Direct Care approach aims to assure that those under our care are seen individuals, NOT by focusing on their illnesses or on abilities they may have lost -- and as importantly, not on treating people as a collection of symptoms and behaviors to be controlled -- in other words, by 'warehousing" them.
Person Direct Care considers the person as a whole -- taking into account each individual's unique qualities, abilities, interests, preferences and needs.
Above all else, Person Direct Care means treating residents and their families with dignity, respect and total transparency.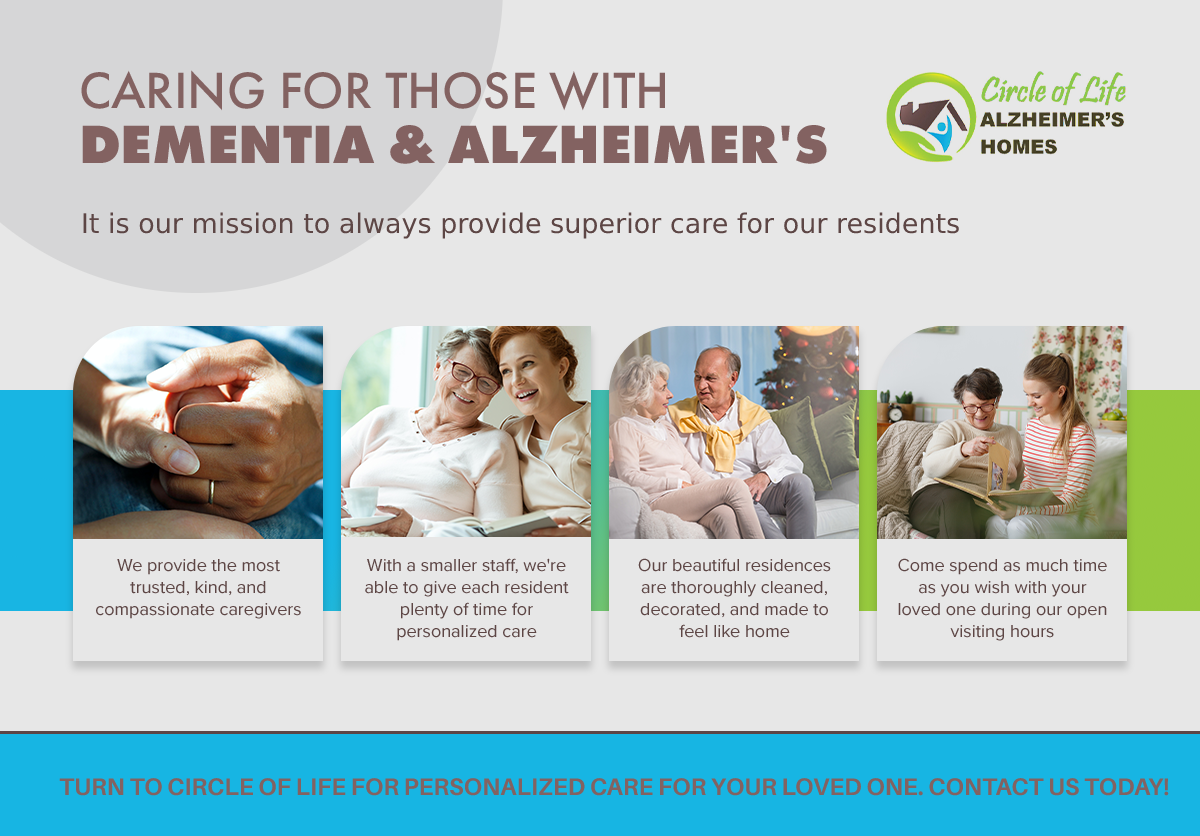 Our Mission to Care for Those with Dementia and Alzheimer's
Circle of Life in Northern Arizona provides several assisted living residences for those suffering with dementia and Alzheimer's. It is our mission to provide superior care for our residents to always make them feel at home. Each of our residents is seen as an individual, where their disease does not define them. We take into account each resident's needs, interests, and qualities when it comes to personalized care. You can keep reading to see how Circle of Life Care fulfills its mission to care for our residents. Contact us today to learn more!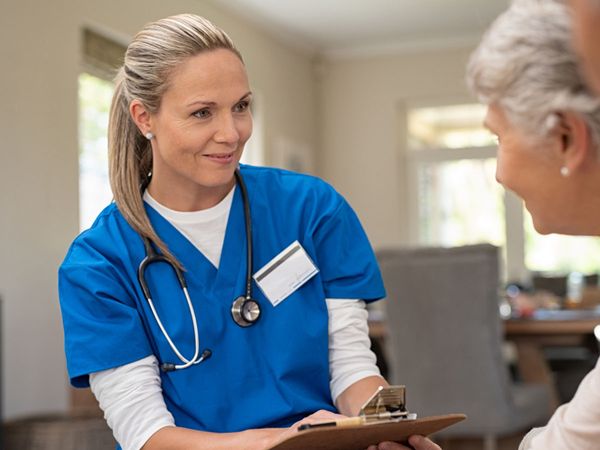 Trusted Caregivers
Our company only provides the most trusted, kind, and compassionate caregivers for our residents. All of our caregivers are knowledgeable in their residents' medication, eating schedules, and more. They also provide convenient transportation, supervision, and daily assistance. Whether it's your aunt, uncle, mother, or grandmother, our caregivers will provide them with the love and support they need.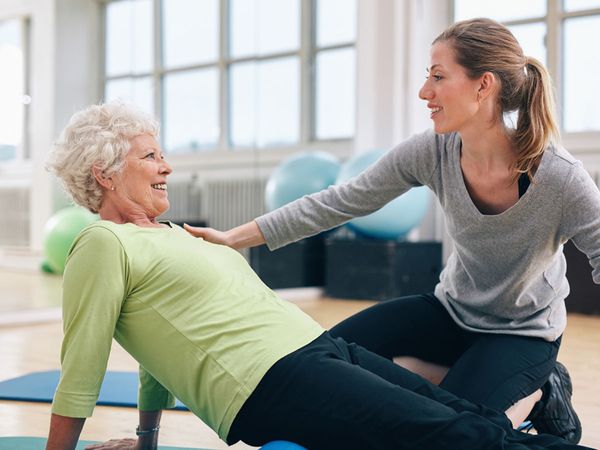 Personalized Care
Since each private home has a smaller staff, we are able to give each resident plenty of time for personalized care. We provide all of the care they need and want, including fun mental and physical activities, home cooked meals that meet their specific dietary needs, and more. Our goal is to give our residents the personal care they deserve.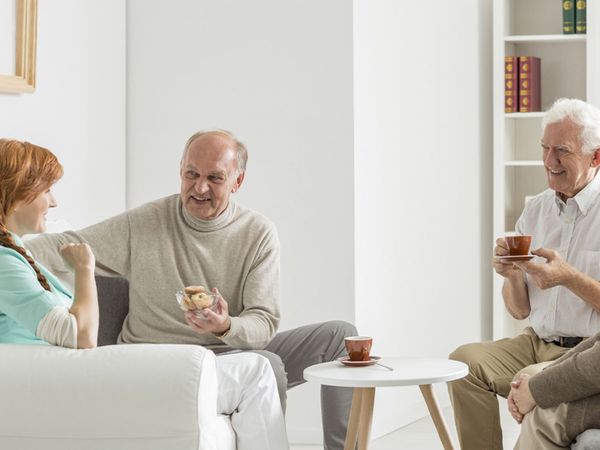 Clean Residences
Transitioning to a new home is not ideal for many of our residents, and we know how difficult it can be. Circle of Life ensures that all of our beautiful residences are thoroughly cleaned, decorated, and made to feel like home. We want to provide every resident with feelings of comfort during their stay with us and we will meet every requirement they desire.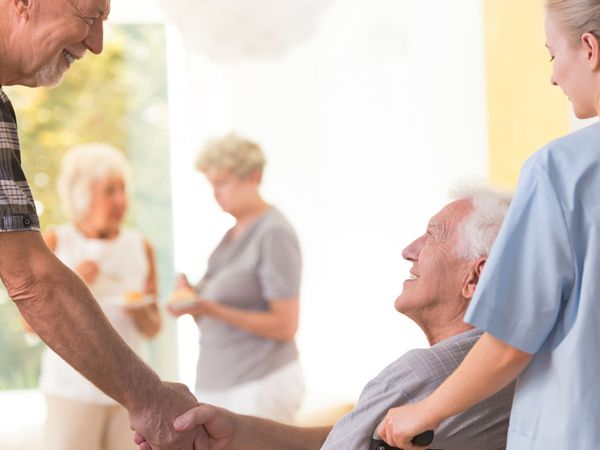 Open Visiting Hours
What makes Circle of Life stand out is our open visiting hours. We know how much you want to see your loved ones, and we encourage all family members to visit. Come spend as much time as you wish with your loved one, whether you want to go for a walk, engage in a fun activity or simply sit and talk. We know your time together is precious and we want to make it as special as possible.
When you turn to Circle of Life to care for your loved one, you can have peace of mind knowing they're in loving and compassionate hands. Contact Circle of Life to learn more and feel free to look over the rest of our website.