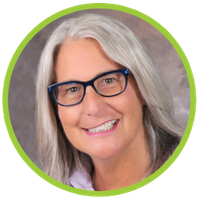 Susan E. Wielechowski
Founder
Susan has started her journey in the healthcare industry in Cape May County, New Jersey in 2000. Susan was the owner of a Home Health Care Agency – A Home Health Caregiver Training Center and owner of four Adult Family Care Homes. Susan has always specialized in Alzheimer's/Dementia behaviors.
In 2016 Susan opened "Circle of Life Alzheimer's Homes, LLC", in Arizona. As of 2021 Circle of Life has grown – four Alzheimer/Dementia Assisted Living Homes home's in Prescott and two Homes in the Verde Valley.
PROUD MEMBER: Alzheimer Foundation of America, Alzheimer's Association, AALHA Sponsor (Arizona Assisted Living Home Association), Second Winds/ Virtual Dementia Tours, The Red Cross, The American Safety & Health Association.
CERTIFICATION & LICENSES: Positive Approach to Care Certified Independent Contractor (Teepa Snow), Caregiver, Assisted Living Care Manager (NCIA), Licensed Caregiver Training School (NCIA), Licensed Assisted Living Homes (AZDHS), Virtual Dementia Tours, (Second Winds) Certified Alzheimer/Dementia Support Group Leader, Certified tester for mini mental Alzheimer/Dementia, Certified Behavioral Care for Alzheimer's/Dementia Care.
Susan has expanded her business by adding Circle of Life Holdings Business Opportunity. Susan is selling her knowledge and years of experience with helping others open their own Assisted Living Homes, as a consultant.
Susan lives in Prescott, Arizona with her husband Mark and daughter Sydney both working in the business.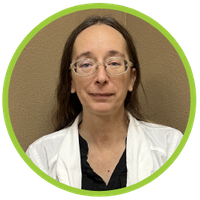 Jessica Holman, FNP
Circle of Life Alzheimer Homes, LLC is very honored to have Jessica Holman FNP-C as our Nurse Practitioner. Jessica joined Circle of Life Alzheimer Homes, LLC in the year 2018 - she is the reason why our homes are as successful as they are. Jessica has been working with the geriatric cohort her whole career and understands Dementia and the changes it brings to her patients. Jessica understands that there is not one size fits all care. She believes everyone has their individual needs and listens to her patients and their families through this difficult journey.
Jessica attended Yavapai College in Prescott, AZ and graduated with a RN-ADN in 2002. Jessica went on to receive her BSN from Grand Canyon University in 2014 and then a MSN-FNP in 2017, also a the Grand Canyon University in Phoenix, AZ.
Jessica's work experience is fairly vast but all took place in the setting of a skilled nursing center: 1996-2001 - CNA; 2001-2002 - LPN; 2002-2005 RN; 2005-2006 - MDS Coordinator and 2006-2017 - Director of Nursing.
Jessica was born in Colorado Springs but moved to Prescott, AZ in 1989.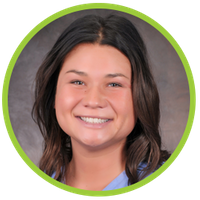 Sydney Wielechowski
BSW, Case Manager
Sydney was raised in Cape May County, New Jersey. Sydney graduated Wildwood Catholic High School in 2013. Sydney had been working with the geriatric population since she was 14. She spent her high school years helping to care for seniors in her mother business. Since an early age Sydney has wanted to be a Social Worker. Her dream became reality when she graduated Rutgers University in 2019 with her degree.
Sydney did her internship in New Jersey with Heartland Hospice and Golden Heart Adult Day Care. After these experiences it became her passion to work with the elderly. In October 2019 Sydney moved to Arizona to work side by side with her mother and father at Circle of Life Alzheimer's Homes, LLC.
Sydney contributes much knowledge, passion and empathy to the clients themselves and their families.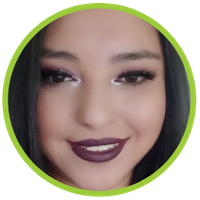 Brett Zigler
Brett has worked for Circle Of Life since 2021. Prior to taking this role, at the age of nineteen, she was a working mother and wife which she started as a receptionist for a non-medical transportation company. She always wanted to grow professionally by gaining new skills and experiences that will help her advance in her career. She has her Assisted Living Managers License, is a Certified Caregiver and is Certified with the American Red Cross as a CPR Instructor. On top of all those duties, Brett is also the Caregiver Liaison, handling the orientations and training skills for making sure all the caregivers are up to date with the Arizona Department of Health Rules & Regulations. Circle of Life Alzheimer Homes could not run the day to day operations without her calm multitasking skills to understand the needs of the caregivers and our families.
In the early months of 2021 the passing of her daughter Payton, who was twelve years old, changed her life. It was time for her to move forward and achieve new career goals. Being part of Circle of Life has made that possible! Everyday she looks forward to the next big challenge.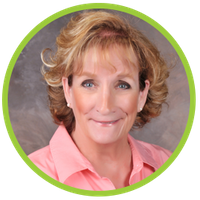 Gibert Olwine
L. Gibert Olwine joined the team with Circle Of Life Alzheimer's Homes in 2018 as Director of Marketing and Community Relations. Later moving into the Admissions process working with the clients and their families.
As a Northern Arizona University Alumni, she has many years of Marketing and Management in her prior employment. These include senior care, home health, event planning, Arizona tourism, elementary education, food and beverage services, environmental industries and retail sales.
A mom of two young adults born and raised in Prescott and a daughter to her 93 year young dad in Tucson .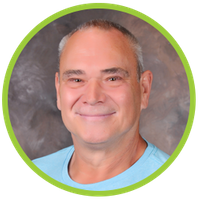 Mark T. Wielechowski
Logistics/Maintenance Manager
Mark brings over 41 years of entrepreneurial experience. Owning his own businesses in Pennsylvania, New Jersey and now Arizona, Circle of Life Alzheimer's Homes, LLC.
Mark is in charge of planning the set-up of home sites, as well as coordinating, directing the contractors, and others involved in executing an assigned new home and ensuring that a project takes-off and is completed smoothly. Mark has full knowledge of AZDH rules and regulations for home set ups and for state inspections.
Mark continues on a daily basis to keep homes up to code and safe for all residents and employees.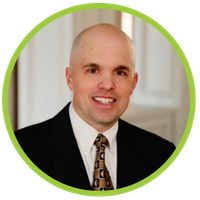 Bradley Holbrook
Executive Advisor and Servant Leader
Peak Catalyst Group
Achieve A Better Tomorrow!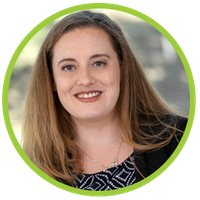 Amber Peoples
Amber earned her Bachelor of Accounting from Metropolitan State College of Denver and an MBA from Regis University.
Amber is responsible for daily back office administration support for all bookkeeping related tasks. She provides accounting and financial support to ensure reliable financial statements and monitor operational cash flow. She also provides human resources support to ensure solid employee relationships. Amber's mission is to be a trusted advisor and advocate for all clients.
Spotlight Network Luncheon
Gibert Olwine, Sydney Wielechowski, Susan Wielechowski, and Brett Zigler at the Spotlight Network Luncheon they hosted on 4/18/23.