Services
We provide exceptional assisted living care to those with advanced stages of Alzheimer's and Dementia.
All-Inclusive and Individualized
Circle of Life Care stands out from the rest of those "big box" care facilities. Not only do we provide exceptional assisted living care to those with advanced stages of Alzheimer's and dementia, but we ensure we incorporate the freedom to live in an actual home. The reliable and experienced caregivers are dedicated to providing residents that go through Circle of Life with comfort and premium care. Learn more about our services down below!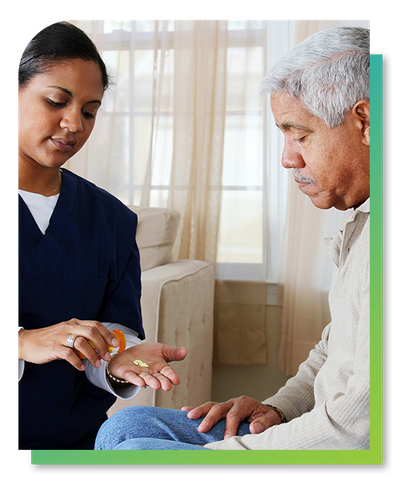 Here is a brief overview of the caregiving services we provide at Circle of Life.
Private and Semi-private Rooms and Suites

Three, Fresh, Uniquely Prepared, Home Cooked Meals Daily

Snacks

Daily Assisted Bathing and Dressing

Daily Mental and Physical Activities

Day Trips

Medication/Medication Management

Incontinence Products

Laundry and Cleaning Service

Hair and Nail Care

Personal Care Items

Safety Supervision

Flexible, Individual Schedule

Transportation– Houses of Worship– Doctors Appointments

HIPAA Compliant, Internet-enabled Communications, Documentation and Briefings for Designated/ Approved Family, Friends and Others
Personalized and Focused Care
At Circle of Life, we provide private residential homes in Prescott & Verde Valley with only five to seven residents per home. With only five residents per caregiver, we can keep our quality of care at its fullest potential. We serve three daily home-cooked meals and three daily snacks that are delicious and meet each of our residents' specific dietary needs. All of our meals are made by those who have Arizona Food Handler Certifications. All our home care services are tailored to residents' care needs.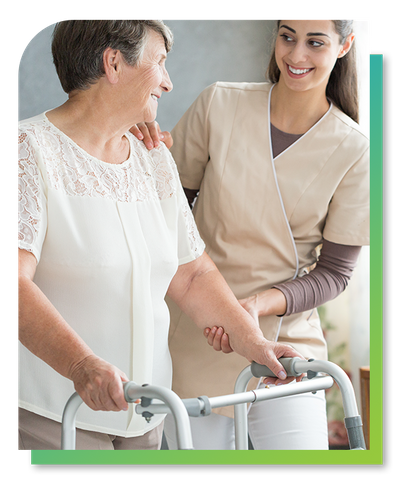 Alzheimer's and Dementia Care
In the later stages of Alzheimer's and dementia, we have found that residents prefer a more personalized setting, whether living in a home curated towards them or having other people going through similar situations. We aim to provide comfort to help give our residents dignity and independence while also being there for them whenever they need our caregivers. Smaller settings help residents devote time to themselves, while allowing frequent visits from family, friends, and other loved ones. Our caregivers have the experience to care for those who are diagnosed with Alzheimer's and dementia and are dedicated to providing the best care possible.
Reliable Caregivers
Our caregivers go through a rigorous process to exceed the expectations set at Circle of Life. Along with our highly trained and experienced caregivers, we believe that our caregiver-to-resident ratio has been one of the primary drivers of our success compared to larger institutions and nursing homes.
Five residents per caregiver.
Larger institutions have many more residents to care for and often have low caregiver-to-staff ratios. Because our facility is smaller, we can offer more personalized care to our residents. We are able to keep our quality of care at its fullest potential with this ratio. It also helps limit unnecessary contact, and helps to keep our residents healthy.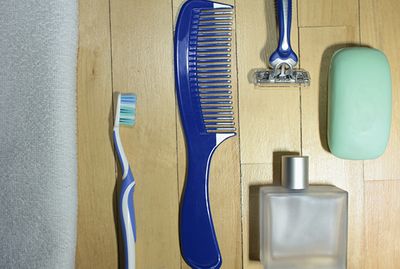 Personal Care Items Are Provided
Circle of Life wants to make this difficult transition as seamless as possible. We provide basic personal care items, including:
toothpaste, deodorant, shaving cream, razors, soaps, shampoos, skin lotions, briefs, pull-ups, pads, hearing aid batteries, denture cream & cleaners, make-up, and more.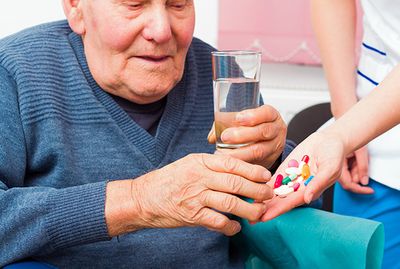 We Cover All Prescription Medications
We cover all prescription medications (not to exceed $100.00 after reimbursement from medicare and prescription insurance, if applicable), over-the-counter medicines and vitamins are included in the monthly cost.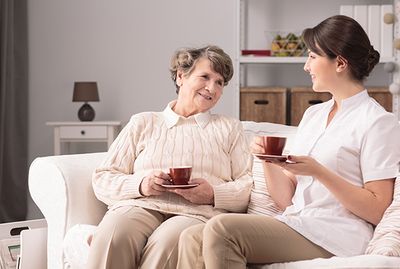 The Whole House Revolves Around Them
The focus at Circle of Life is comfort and care. We know how hard it can be to transition into a new chapter of your life, but we are here to make it as easy as possible. Whatever our residents need, we ensure our team will do anything we can to assist them.
Start Today With Circle of Life
Circle of Life provides safe and comfortable housing for those who suffer from dementia-type illnesses. We strive to give the best care possible here in Prescott, Arizona. If you're interested, be sure to reach out today!
We are more than happy to answer any questions or concerns that you may have. This can be an uncertain time in one's life, and we want to make sure it's as smooth and comfortable as possible to those involved.