Become A Caregiver Through Circle of Life Care
Do you have an interest or passion in assisting those in need? Affordable caregiving courses are relatively hard to come by. Here at Circle of Life (d/b/a Aging Alternatives Career Center, LLC), we offer a quality course that teaches qualified students applicable skills that they will take with them out in the field. Circle of Life is dedicated to providing the highest quality care to residents in Arizona and we want to help students start their journey to becoming a caregiver in the state of Arizona. This course is rigorous and state-certified. It will get you prepared and allow you to take the Arizona State Assisted Living Facility Caregiver Exam.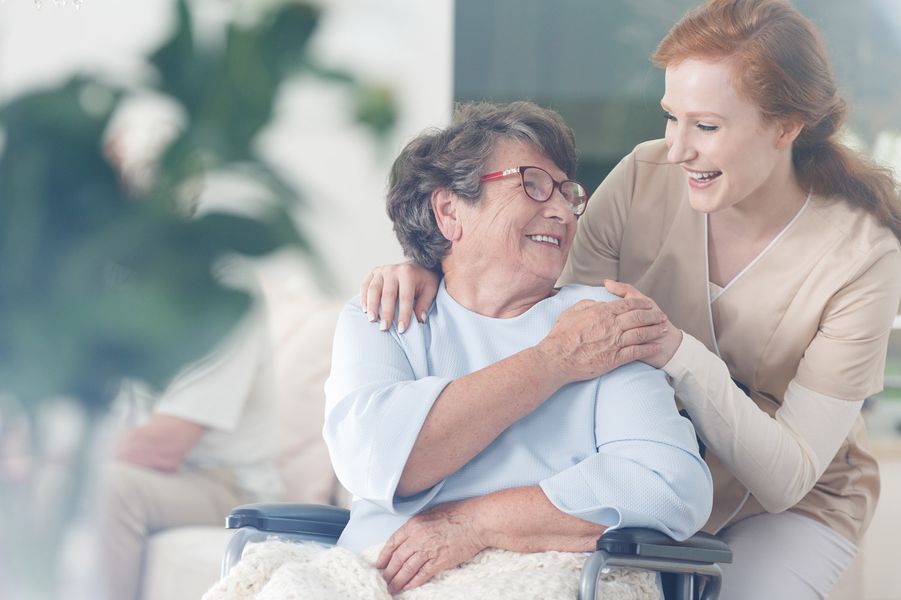 During this course, students will learn to:
Medication administration

Identify and understand the levels of care within an assisted living facility.

Identify legal and ethical issues and resident rights.

Develop service plans.

Procure, handle, and store food safely.

Understand and address the needs of cognitively impaired residents.

Understand and demonstrate ways to manage emergency procedures.

Use various techniques to manage mental health and social service needs.

And much more.
A Glimpse At Our Course
Our caregiver training is completed as a fusion of classroom instruction and supervised skills training using various instructional methods, including lecture, video, reading, demonstration, hands-on practice, and managed group projects. Our course is rigorous, as there are 88 hours of classroom induction and 48 hours of supervised skills training and clinical practice for 136 hours of material total. This course is usually completed in two weeks.
Please contact our office or complete the form below for open dates for our Caregiver School.
STATE TEST WILL BE WITHIN ONE WEEK AFTER LAST DAY OF CLASS.
Applicants must be 18 years old or older and have a high school diploma or a GED 2. Students are accepted into our Caregiver Training on a first-come, first-serve basis of completed applications. If you are interested, make sure to apply today!
Learn More About Our Caregiver School