Join Our Team of Assisted Living Sedona Caregivers
Do you have an interest or passion in assisting those in need? Affordable caregiving courses are relatively hard to come by. Here at Circle of Life (d/b/a Aging Alternatives Career Center, LLC), we offer a high-quality course that teaches qualified students applicable skills that they will take with them out in the caregiving field.
Circle of Life is dedicated to providing dementia help and other Alzheimer's services to residents in Arizona and we want to help students start their journey to becoming a caregiver. This course is rigorous and state-certified, designed to prepare you and allow you to take the Arizona State Assisted Living Facility Caregiver Exam. Learn more about how you can start your career at our memory care facilities!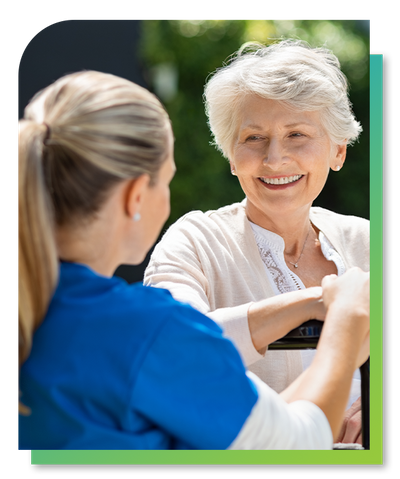 What Our Dementia Care Home Caregiver Course Includes
The goal behind our Circle of Life caregiver schooling program is to expose students to everything they'll encounter during the Arizona State Assisted Living Facility Caregiver Exam. During our course, students will learn:
Medication administration

Identification and understanding of the levels of care within an assisted living facility

Identification of legal and ethical issues and dementia care home resident rights

Development of patient care plans

Safe procurement, handling, and storing of food

Understanding and addressing the needs of cognitively impaired residents

Understanding and demonstrating ways to manage emergency procedures

Various techniques to manage mental health and social service needs

And more!
Contact us directly to learn more about how you can enroll in our Circle of Life Alzheimer's Services educational program.
A Glimpse At Our Caregiver Course
Overview
Our assisted living Sedona caregiver training is completed as a fusion of classroom instruction and supervised skills training using various instructional methods, including lecture, videos, reading, demonstrations, hands-on practice, and managed group projects. Our course is rigorous, as there are 88 hours of classroom induction and 48 hours of supervised skills training and clinical practice for 136 hours of material in total. This course is usually completed in two weeks.
Please contact our office or complete the form below for open dates and to learn more about how you can enroll.
The Arizona State Assisted Living Facility Caregiver Exam will be administered within one week after the last day of class.
Enrollment Requirements
Applicants must be 18 years old or older and have a high school diploma or a GED 2. Students are accepted into our Caregiver Training program on a first-come, first-serve basis of completed applications.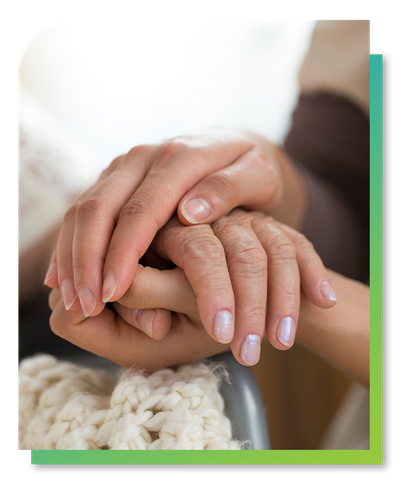 How Our Training Prepares You to Provide Dementia Help
The Circle of Life comprehensive training program plays a crucial role in preparing caregivers to provide effective and compassionate care for Alzheimer's service patients. By equipping trainees with the necessary knowledge and skills, they are empowered to deliver high-quality care in assisted living Sedona facilities while ensuring the safety and well-being of the patients they serve.
Identifying and understanding of the levels of care needed within dementia care homes and other assisted living facilities enables caregivers to assess the individual needs of each resident accurately. With this knowledge, our Circle of Life program students can provide personalized care plans that address specific requirements. Every element of our Caregiver School is designed to provide a mixture of industry knowledge and practical skills in all areas of care.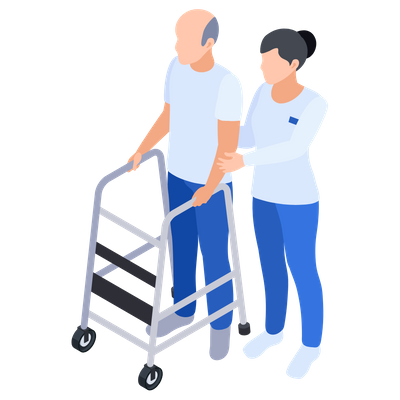 Circle of Life Compared to Other Exam Prep Courses
Our organization for Arizona memory care facilities is designed to provide a well-rounded education to caregivers interested in taking the required Assisted Living Facility Caregiver Exam. Compared to other prep courses, ours at Circle of Life stands out for its in-depth coverage and comprehensive nature of all areas regarding patient care. Our mission is to help caregivers in training to provide dementia help excel in all areas through both classroom instruction and hands-on practice; the combination of both is what allows our students to pass the state exam with flying colors.
View Our Caregiver School Open Dates & Apply Now
Circle of Life Alzheimer's Homes is here to help not only patients in the Sedona, AZ, area but also nursing students and other caregivers interested in furthering their careers. Learn more about how you can train in our dementia care homes and take the state exam.
Learn More About Our Caregiver School